Water for any Situation
A deep well hand pump or pitcher pump is a manual pump that will deliver water to the surface by manually raising and lowering the handle of the pump. These pumps do not require electricity and are an excellent way to provide water for your home when you lose electricity or in a remote location where electricity is unavailable.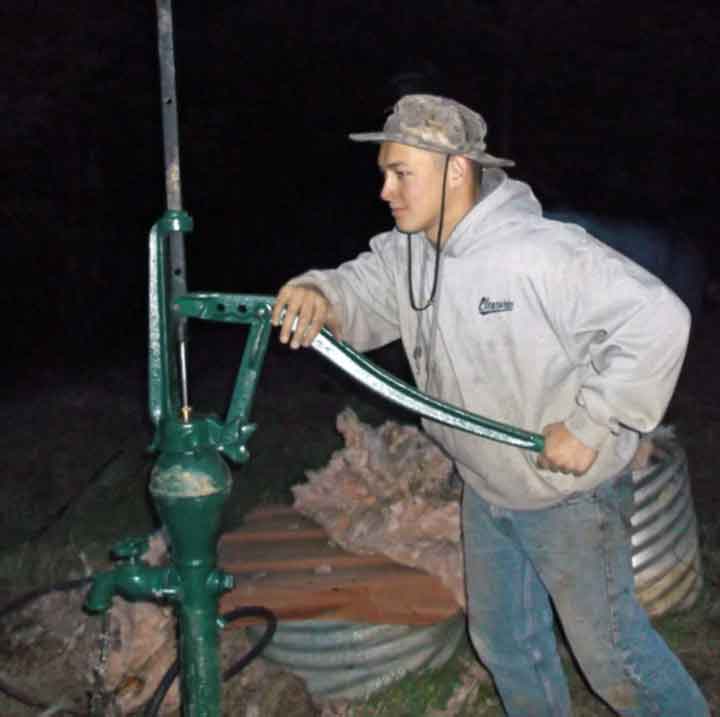 Tandem Hand Pump Installs
This style of pump can be installed in tandem with your
submersible pump
utilizing one well with two styles of pumps. The hand pump rod and piping are installed in the well alongside your submersible pump and can be plumbed to supply water directly into your homes water piping or to the pump discharge. A hand pump can be installed as deep as 300 ft. in a well. This type of installation allows users the ability to fill the homes systems or just simply fill water containers at the well head.
Free On-Site Estimates
Call today and Clearwater Pump Service can provide you with free on-site estimates for installations to suit your particular water system needs.

Back to Pump Services