MEET YOUR SPECIALISTS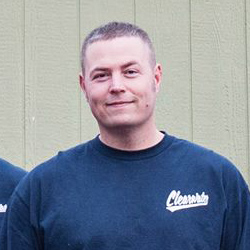 David Parson
Owner/Founder CWPS
From a small garage to a 5+ person crew to a Forest Grove storefront, Dave has paved the way to professional pump services in the northwest.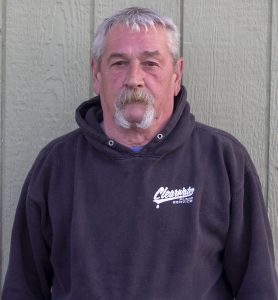 Bob R.
Pump Technician & Irrigation Installation
Hi, I am Bob. I have been in the pump and construction industry for over 40+ years and have had the opportunity to grow alongside this industry. Interacting with customers and having built long lasting ties with them has been very fulfilling for me. I enjoy teaching the youngsters coming into the trade and showing them some of the ole' tricks of the trade.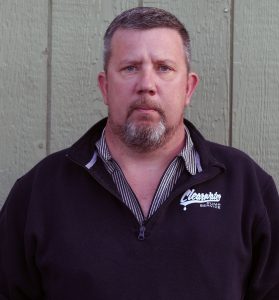 Brad D.
Service Coordinator & Operations Manager
I have been in the pump and irrigation field for the past 24 years. I started out in this industry as a pump technician and grew into the irrigation design and installation of things. Being a pump technician was very rewarding, I got to go out and get someone back into water, that is a great feeling. I have had the opportunity to meet so many people and grow with them over the years and it has been very rewarding and I wouldn't trade it for anything!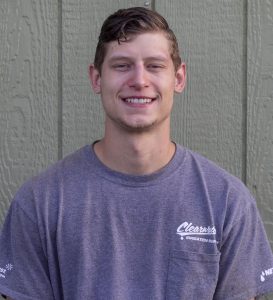 Chris
Agricultural Water Systems Technician
We design, service and install centrifugal pumps, vertical turbine pumps, submersible turbine pumps, motor controls, energy saving variable frequency drives, disc filters, and sand media filters.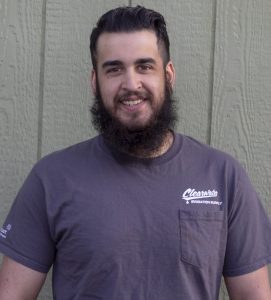 Cody D.
Agricultural Water Systems & Fabrication Technician
I have been welding for over 5 years. This is my second year working in the industry. I enjoy the variety of work that I do between pump and irrigation work. In my spare time I enjoy working on cars and catching lizards.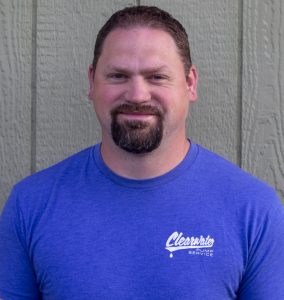 Cory S.
Agricultural & Commercial Water System Technician
I am a person that loves to learn new things and will always find a way to get the job done right! I install and service domestic, agricultural and municipal water systems. I have 17 years' experience in the industry. I love this line of work because of the satisfaction of building something from nothing or improving what's already there. I would say my favorite part of what I do is the relationships with customers that have developed over the years and I look forward too many more in the future.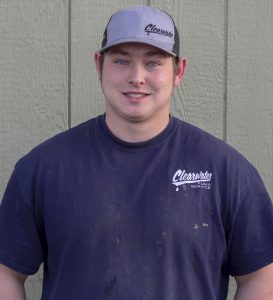 Derek B.
Water Treatment & Domestic Water System Technician
I have been in the well industry for 6 years. I specialize in water treatment and well pumps. I like working in the industry because you learn something new every day and you are always moving around.
Joe S.
Water Treatment & Domestic Water System Technician
I joined the team in June of 2017. Before coming to work at clearwater, I was the owner/managing partner of Sims Drilling LLC, a family owned and operated water pump and drilling company in Illinois. After 30 years in the family business, I decided to go on a new adventure, selling the business and moving to Oregon with my wife, Susan. I feel the most rewarding part of this job is working with customers to find the best solution to their water problems.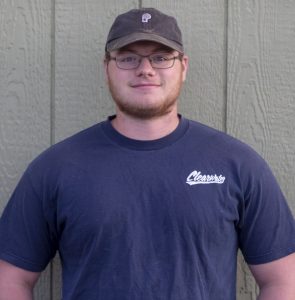 Levi C.
Domestic Water System & Irrigation Technician
What I enjoy most about this trade is working with the customers, building relationships and helping people get back up and running with water.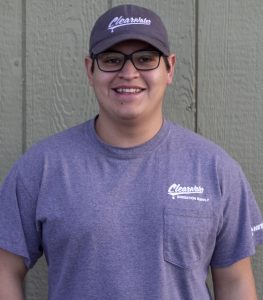 Mario D.
Inside Irrigation Sales
I am new to the business, I have had experience working in my father in laws farm in Saint Paul, OR. I've always enjoyed agriculture and wanted to understand better the irrigation side of it and I have Clearwater to thank for this great opportunity.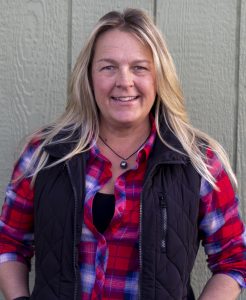 Rhonda works as the office manager at Clearwater Pump Service. She brings over 25 years of administrative experience to the table with expertise in Accounts Receivable, Work Comp and Payroll. She is a native Oregonian and just recently graduated Portland Community College. What she enjoys most about the industry is working with customers and supporting the team here at Clearwater.
About

Our Story

In The Media

Reviews