LEARN ABOUT OUR SERVICES
PROFESSIONAL SERVICE & INSTALLATION
ABOUT
About Clearwater Pump Services
We are here for all your water system needs and solutions.
Founded in 2012, Clearwater Pump Service has been specializing in the service and installation of well pumps, irrigation pumps, water filtration, and fixing water quality issues. They provide residential services, agricultural & commercial pump services, free water mineral testing, water potability, flow tests, free estimates and 24-Hour Emergency Service, There service is backed by a standard five-year warranty on new installations. Clearwater Pump Service is also a Trade Ally Contractor with the EnergyTrust of Oregon Organization. As a Trade Ally we receive training and support from Energy Trust of Oregon to stay up to date on the latest Energy Trust standards, incentives, and quality requirements. For more information, please call the company at 503-357-2222 or 971-207-5895. CCB# 195742.
CLEARWATER TEAM
MEET YOUR SPECIALISTS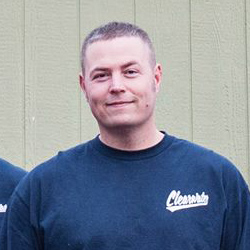 David Parson
Owner/Founder CWPS
From a small garage to a 5+ person crew to a Forest Grove storefront, Dave has paved the way to professional pump services in the northwest.
more…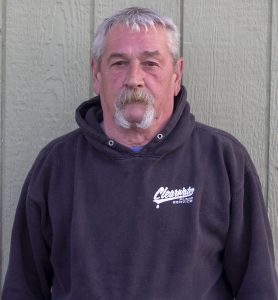 Bob R.
Pump Technician & Irrigation Installation
I have been in the pump and construction industry for over 40+ years and have had the opportunity to grow alongside this industry. Interacting with customers and having built long lasting ties with …
[Read more]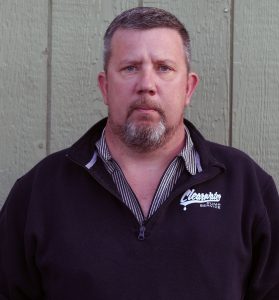 Brad D.
Service Coordinator & Operations Manager
I have been in the pump and irrigation field for the past 24 years. I started out in this industry as a pump technician and grew into the irrigation design and installation of things. Being a pump technician was very rewarding, I got to go …
[Read more]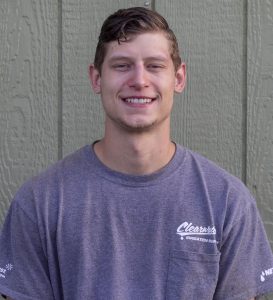 Chris
Agricultural Water Systems Technician
We design, service and install centrifugal pumps, vertical turbine pumps, submersible turbine pumps, motor controls, energy saving variable frequency drives, disc filters, and sand media filters …
[Read more]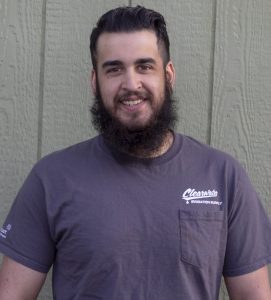 Cody D.
Agricultural Water Systems & Fabrication Technician
I have been welding for over 5 years. This is my second year working in the industry. I enjoy the variety of work that I do between pump and irrigation work. In my spare time I enjoy working on …
[Read more]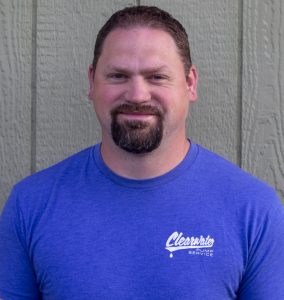 Cory S.
Agricultural & Commercial Water System Technician
I am a person that loves to learn new things and will always find a way to get the job done right! I install and service domestic, agricultural and municipal water systems. I have 17 years' experience in the industry. I love this line of work because …
[Read more]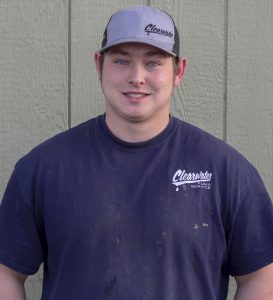 Derek B.
Water Treatment & Domestic Water System Technician
I have been in the well industry for 6 years. I specialize in water treatment and well pumps. I like working in the industry because you learn something new every day and you are always moving around …
[Read more]
Joe S.
Water Treatment & Domestic Water System Technician
I joined the team in June of 2017. Before coming to work at clearwater, I was the owner/managing partner of Sims Drilling LLC, a family owned and operated water pump and drilling company in Illinois. After 30 years in the family …
[Read more]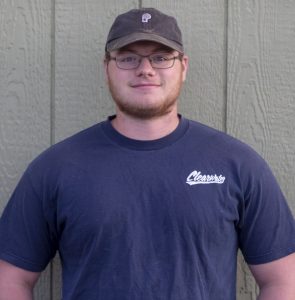 Levi C.
Domestic Water System & Irrigation Technician
What I enjoy most about this trade is working with the customers, building relationships and helping people get back up and running with water …
[Read more]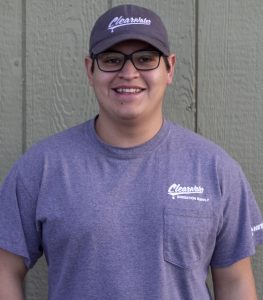 Mario D.
Inside Irrigation Sales
I am new to the business, I have had experience working in my father in laws farm in Saint Paul, OR. I've always enjoyed agriculture and wanted to understand better the irrigation side of it and I have Clearwater …
[Read more]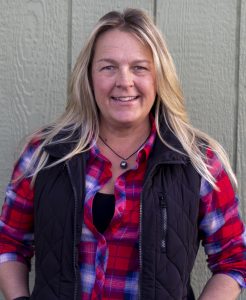 Rhonda works as the office manager at Clearwater Pump Service. She brings over 25 years of administrative experience to the table with expertise in Accounts Receivable, Work Comp and Payroll. She is a native Oregonian and just recently …
[Read more]
Astoria, Banks, Beavercreek, Beaverton, Boring, Buxton, Cannon Beach, Carlton, Carver, Clackamas, Clatskanie, Colton, Cornelius, Dallas, Damascus, Eagle Creek, Elsie, Estacada, Forest Grove, Gales Creek, Gaston, Gearhart, Gresham, Happy Valley, Hillsboro, Jewell, Keizer, Lake Oswego, Lincoln City, Manzanita, McMinnville, Monmouth, Mt Hood Village, Neskowin, Newberg, North Plains, Oregon City, Pacific City, Portland, Rock Creek, Rockaway Beach, Salem, Sandy, Scappoose, Seaside, Sheridan, Sherwood, Silverton, St. Helens, Tigard, Tigard, Tillamook, Timber, Troutdale, Tualatin, Vernon, Warren, West Linn, Westport, Woodburn, Yamhill. 3 Full Service Crews

West Side

East Side

South - Salem
Contact us for more!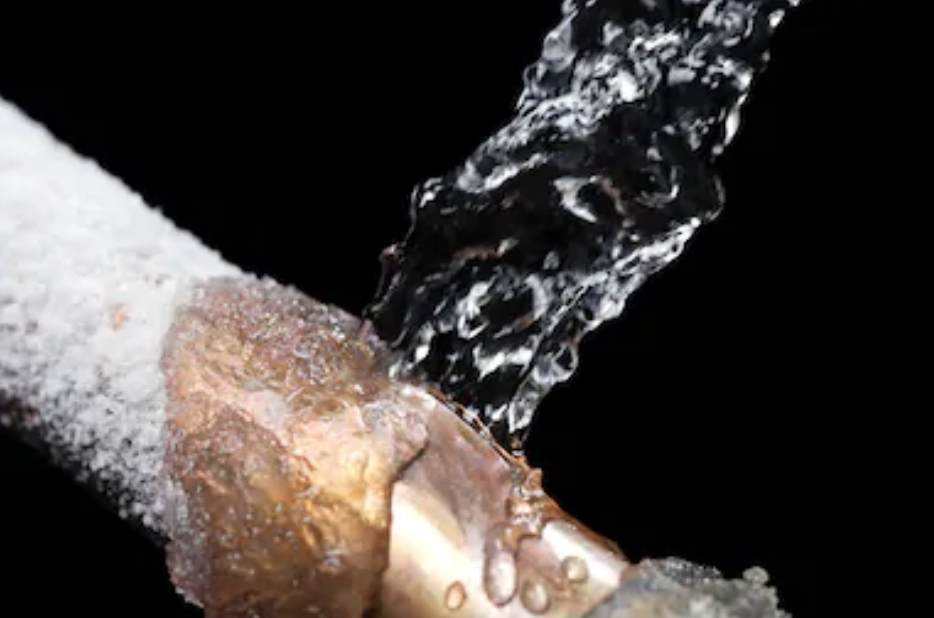 As winter has arrived and the temperature is dipping below freezing some simple tips can save you time, money, and the life of your well pump system. When water freezes it expands as it expands it will break pipes, crack pumps, damage pressure tank diaphragms, break filters, and leave you and your home without water. Read more about Cold Weather Tips for Your Well Pump System[…]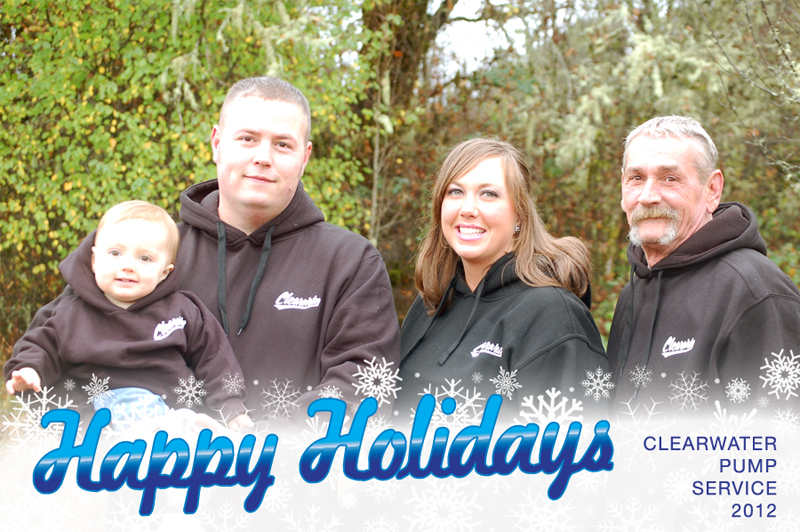 Previous
Next